Quick repairs of squeaking stairs.
Stairs squeaking is an annoying problem, and you will be surprised how easy it to fix.
Tools required:
2mm Drill bit
Drill
Polyurethane adhesive, fast set preferable
Medical Syringe with needle 25G (size)
Wipes "Wonder wipes" Or alternative wipes for adhesive cleaning.
Wax matching your wood color if you need to hide the drill mark.
Drill 2mm hole in the noisy joint of stairs, inject adhesive, keep wiping of running adhesive before it cures off. Fill with wax drilled hole and enjoy the results.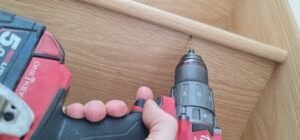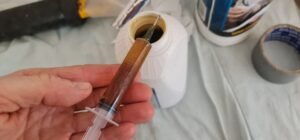 Normally 1ml of injected PU adhesive is plenty per hole.
Good luck with your DIY project.