"Horizontal timber beam reinforcement with T section aluminum."
Suppose you are looking to reinforce the timber beam and keep the slim beam size possible with only one side of visible aluminum and fixings.
Cut off l or T shape grove with Table saw or Skilsaw and router.
Slot into the grove T section aluminum and fix with the screws.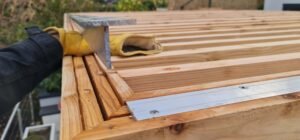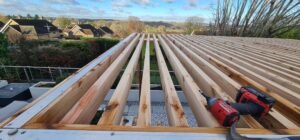 Reducing distance between resting points helps to minimize deflection range. To compare the diferece of deflection. As per the video, horizontal beam resting points on the far ends, Cedar beam size 100mm x 100m x 4.6m long with slotted in T section aluminum 3mm x 70mm x 70mm.
https://youtu.be/dVQhLm1Kl6o
The second video shows resistance to deflection minimized by reducing the distance between the horizontal beam resting points.
https://youtu.be/j1HxJvasn1k
Other pictures and joint details during our pergola installation.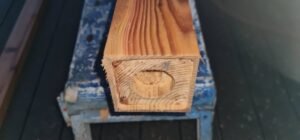 Good luck with your Carpentry Project.
Tonex Ltd.